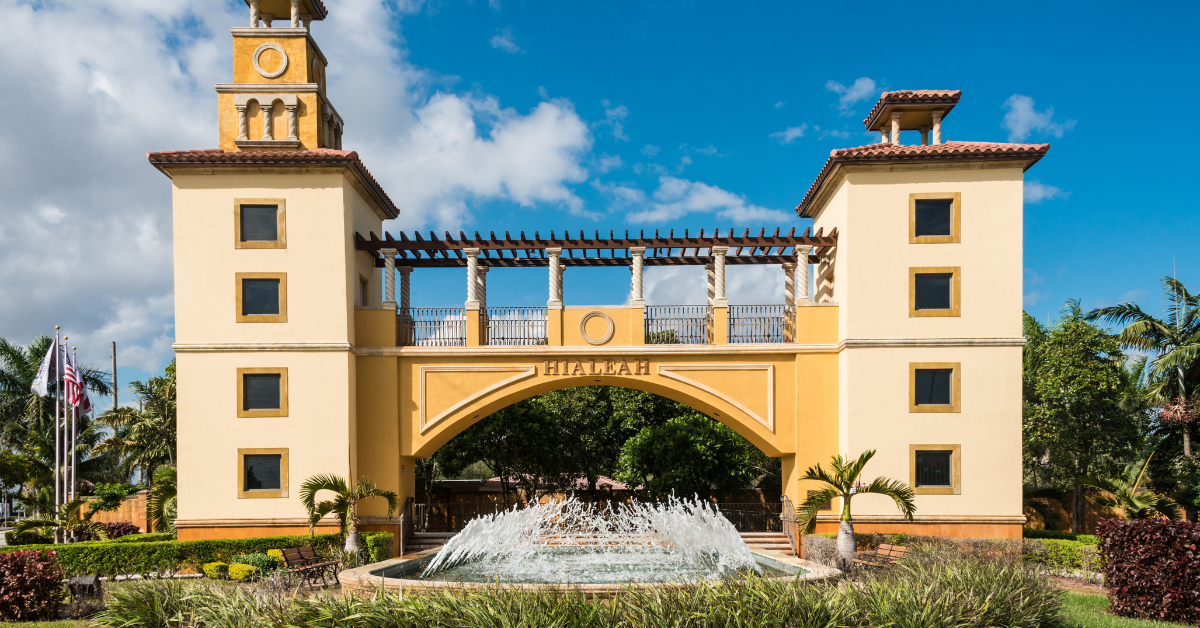 Hialeah is a big city located in Miami-Dade County, Florida. With a population of over 230,000 people, it is the sixth-largest city in the state. Known for its diverse community and rich cultural heritage, Hialeah offers a blend of Latin American influences and a strong sense of community pride. The city boasts numerous parks, including Amelia Earhart Park, as well as popular attractions like the Hialeah Park Racing & Casino. Hialeah is also renowned for its thriving industrial and commercial sectors, contributing to its economic growth. Residents and visitors alike enjoy the city's lively atmosphere, delicious cuisine, and warm, sunny weather year-round. If you want to call this unique neighborhood home, our movers in Hialeah are the perfect match for you. Continue reading below to learn more from our very own Hialeah, Florida movers.
Local Movers in Hialeah, FL
If you are going to be moving to Hialeah, you will need to be familiar with the layout of the city to effectively move your items. One of the reasons that you will need to rely on local moving assistance is that the city's layout is characterized by a grid system with numerous numbered streets and avenues, which can be confusing for unfamiliar visitors. Moreover, Hialeah is a sprawling city with numerous residential neighborhoods, commercial areas, and industrial zones, making it easy to get disoriented. Without a clear understanding of the city's layout and landmarks, finding specific locations can be a daunting task. Our Miami and Fort Lauderdale moving company is accustomed to the diversity of the area and will be happy to assist you with moving to the neighborhood that you will be calling home. Our local moving assistance knows the neighborhood like the back of their hand, which means that we could make your transition as seamless and easy as possible. 
Long-Distance Hialeah Movers
Since Hialeah is such a popular place for a move, you may need to consider using long-distance movers or moving assistance that specializes in moving items from longer distances than usual. Because Hialeah is far away from areas in Miami-Dade and Broward County, it may be necessary for people that live in these counties to need long-distance moving services. Long-distance moving services make your job easier by providing essential services for individuals relocating to a different area of the city that you call home. Our Miami long-distance movers and Miami piano movers are experts on all kinds of moves, and we are here to help you and your family transition to your new home seamlessly. 
More About Our Family Moving and Storage
Our Family Moving and Storage is a full-service moving company that is dedicated to making sure that our clients have the best moving experience possible. Our full suite of moving help extends far beyond movers in Hialeah and includes Fort Lauderdale movers, Coral Gables movers, Coral Gables storage, and Boca Raton local movers, among many others. Never hesitate to reach out and be sure to Schedule an appointment with us today to learn more about all that our Hialeah, FL movers could offer you.