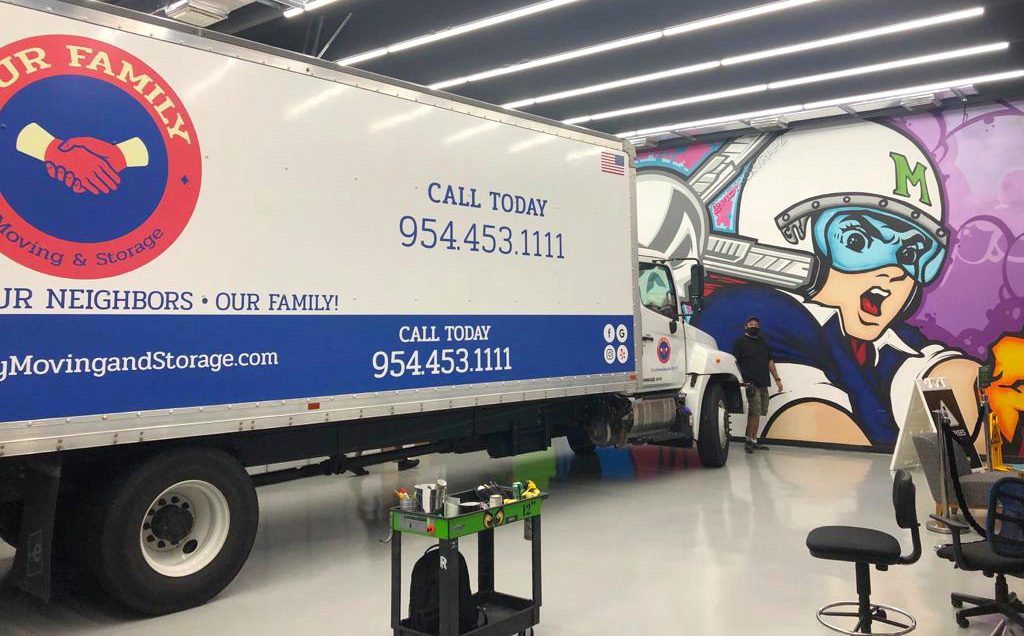 Looking for local movers in South Florida? Look no further than Our Family Moving and Storage! Whether you're moving across town or just a few neighborhoods over, we're here to help make your move as easy and stress-free as possible. Our team of experienced professionals specializes in providing top-notch local moving services. We take great pride in our attention to detail, exceptional customer service, and commitment to making your move a success.
With Our Family Moving and Storage, you can trust that your belongings will be safely and efficiently transported to your new home. That means you can focus on settling in and getting started on your new adventure. Get a free quote with us today or keep reading to learn more about our local moving services and how we can help make your move a success!
Local Moving Services
At Our Family Moving and Storage, we have neighborhood movers that you can trust. We understand that local moving requires a different level of expertise compared to long-distance moving. That's why our team of professional movers has an in-depth knowledge of the South Florida area, including the best routes to take and the areas to avoid during specific times of the day. We know that traffic can be a major issue in certain parts of South Florida, and we pride ourselves on our ability to navigate around congested areas quickly and efficiently.
Our familiarity with the area also enables us to anticipate any potential issues and plan accordingly, ensuring that your move is completed on time and without any unnecessary delays. With our team of the best movers in South Florida, you can rest assured that your move will be handled by experienced professionals who know the area like the backs of their hands.
Residential South Florida Movers
We provide full-service residential movers to help provide you a hassle-free moving day. Whether it's down the street or two hours away, we will provide professional service to help you. We have helped many people move into different residential places, including:
Condominiums
Apartments
Townhomes
Single Family Homes
Studios
Luxury Homes
Located in the South Florida area, we will travel to wherever you need to go to get the job done. If you are looking to move locally, we provide quick and efficient service to make your experience low-pressure. For long-distance moving, we move between different counties in South Florida with the help of our operators and logistic teams. 
Our team of experienced professionals is dedicated to providing exceptional moving services to our clients. We take pride in making sure that your move is as efficient and enjoyable as possible, but that's not all. We also offer secure, climate-controlled storage units for our clients who need to store their belongings temporarily or long-term. With 24/7 security monitoring and a variety of unit sizes available, you can trust that your belongings will be safe and secure with us. Whether you need storage for as short as a few weeks to as long as a few years, we've got you covered. 
Let Us Help You Move Today!
Contact us today to get a free quote or estimate. We will get in contact with you as soon as possible to get you started planning your move. Our residential moving services operate with complete transparency, so you won't be surprised by any hidden fees or costs. Our staff is trained to handle any last-minute or emergency requests that may come around, and we are dedicated to making sure we get our deliveries done on time. We are the best local movers South Florida has to offer.
We provide other types of moves aside from just local moves. We also offer the following:
Our Family Moving and Storage offers help for moving in various Florida locations. Be sure to check out our Boca Raton movers, Fort Lauderdale local movers, and Coral Gables house movers. Contact us online for more information about our moving services, or call us at 954-453-1111 for a quote.