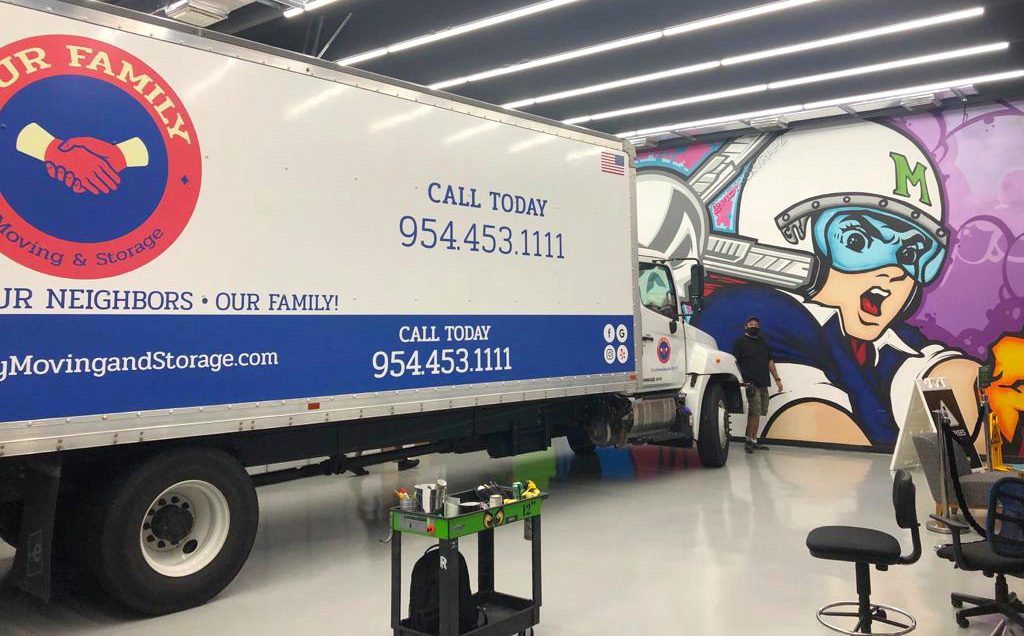 Aquarium Movers in South Florida
If there is one thing that our South Florida moving professionals understand more than anything else, it is that many people in the area choose to have marine pets like fish and keep aquariums in their homes. Unfortunately, when the time comes to relocate, many people have to decide whether they would like to give their aquariums away or hire professional movers to assist them with their moving needs. Our  Family Moving and Storage is one of the most experienced moving companies in the area. We are happy to assist families or businesses that need help moving their aquariums with our unmatched expertise. Continue reading below to learn more about our aquarium movers. 
Your Fish Tank Movers in South Florida
When someone first hears about aquarium movers, one of the first things that comes to mind is that fish tanks are one of the principal components of aquariums. To move fish tanks, it is important to realize that a single person does not typically have the expertise or materials needed to successfully do it by themselves.
If this is the situation that you find yourself in, it is important to count on expert fish tank and aquarium movers. Fish tank movers like our South Florida movers have a wide collection of different materials that are essential to moving fish tanks. Without the proper materials, moving a fish tank could be a daunting task. Some of these materials include packing paper, moving boxes, dollies, and other materials designed to expedite the moving process. These materials are readily available to moving companies, meaning that you do not have to go through the effort of procuring these materials by yourself. 
It is no secret that fish tanks are extremely delicate and need to have the highest amount of protection possible. Aside from providing materials like these, our Miami movers are here to make sure that our experience in packing and moving delicate items translates to moving your fish tank or aquarium. Further, our wide service area was designed to cover most of South Florida, which means that families and businesses in Miami-Dade and Broward counties can be comfortable knowing that the homes that they will be moving to will be covered by our South Florida moving company. 
Experienced Aquarium Moving Service
Moving from one home to another is one of the most daunting things that someone can undertake by themselves. Having experienced help is invaluable. One of the principal components of our moving company is the fact that we have years of experience in the field. Experienced movers are much more likely to provide a positive moving experience.
Experienced professionals have seen it all when it comes to the kinds of moves that you look forward to. In the case of moving aquariums, this means that they have handled all sizes and kinds of aquariums. The nature of aquariums changes drastically depending on where it will be placed in the home and what kind of fish it will house. This allows you and your family to rest assured, knowing that whatever your aquarium's specific dimensions or capabilities, the experience that our moving company will provide to you is top-notch.
Another advantage that our experienced Fort Lauderdale movers give is that our movers can accommodate various locations and differently sized moves. This includes long-distance moving, local moving, and even residential moving. Plus, no task is too large or too small for our professionals. 
More About Our Family Moving and Storage
If you are wondering how to move a fish tank to a new house, partnering with professionals like the ones that Our Family Moving provides is a great first step. We are an experienced moving company that is here to help you and your family settle into your new home. We offer top-notch aquarium and fish moving services and many other services that make our business unique. This includes assistance from the following services: 
Miami long-distance movers

Local moves

Long-distance moves

And much more
Contact our South Florida and Hollywood, FL, local movers today to learn more about what we can offer you today.