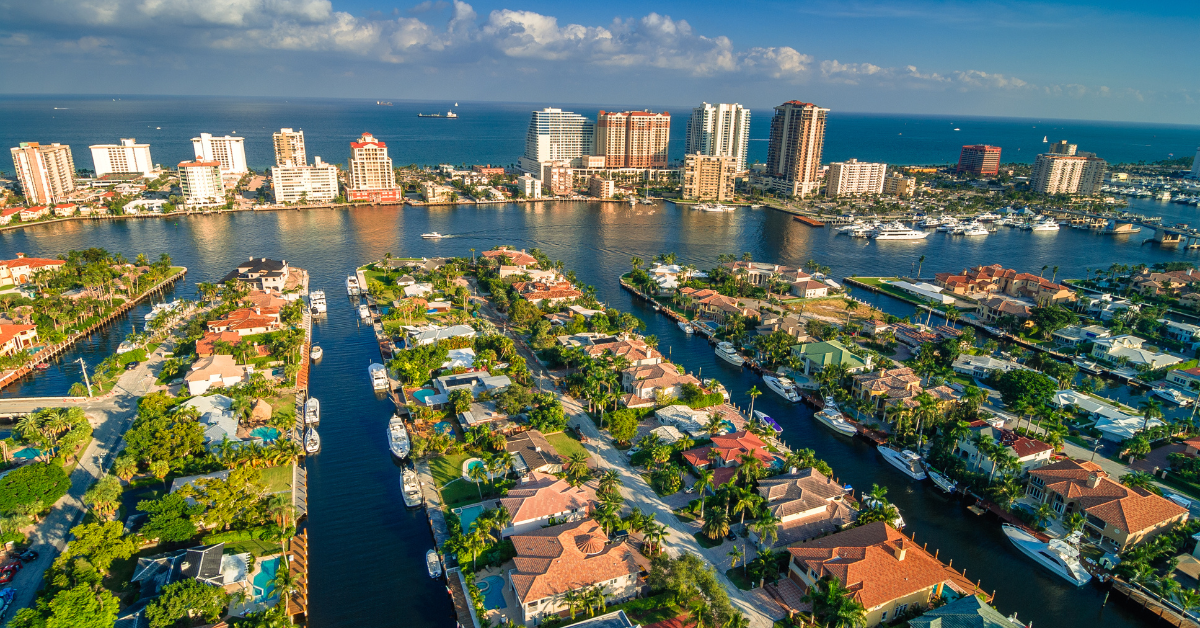 Oakland Park is a charming neighborhood located in the city of Fort Lauderdale, Florida. It is situated just north of downtown Fort Lauderdale and is bordered by the neighborhoods of Wilton Manors to the north and northeast, North Andrews Gardens to the east, and Lauderdale Lakes to the west. Oakland Park is one of the most popular neighborhoods in Fort Lauderdale and Broward County, and our Fort Lauderdale movers are here to make this transition as seamless as possible. If you are interested in contracting the best Oakland Park, FL movers available, Our Family Moving and Storage is here to help you. Continue reading below to learn more about our Fort Lauderdale moving company. 
Local Movers in Oakland Park, Florida
The housing options in Oakland Park consist of a mix of single-family homes, townhouses, and condominiums. There are also some apartment complexes and rental properties available. The neighborhood has seen an increase in property values in recent years, reflecting the ongoing improvements and investment in the area. These aspects of the local area make it an especially attractive place for many within the area to call home. 
If you want to relocate to this neighborhood, having the assistance of locals that understand the idiosyncrasies of Oakland Park is invaluable. Hiring local movers like our Oakland Park, FL movers offer peace of mind, knowing that professionals with local expertise are handling the logistics of the move. Their familiarity with the area and local considerations can alleviate stress and ensure a smooth and successful relocation.
Long-Distance Oakland Park Movers
Sometimes, moving to a neighborhood like Oakland Park calls for moving a longer distance than what people are comfortable with. On top of being uncomfortable for people, long-distance moves are also more likely to cause damage to the goods that you are going to move from point A to point B. Our Coral Gables movers and Oakland Park, FL movers can connect you with local resources in both Broward and Dade counties. 
These resources are the best way for you to enjoy an easy transition into your new home. Some of these resources include packing supplies, storage facilities, cleaning services, utility services, and furniture assembly/disassembly. While all of these resources are useful, utility services are especially useful because they allow you to set up services like electricity, water, gas, internet, and even cable in the new location. With all of these resources and manpower, your move is sure to be successful. Our local movers are well-versed in the typical traffic patterns and peak hours of the area. They can optimize the timing of the move, avoiding congested periods and minimizing potential delays.
More About Our Family Moving and Storage
Our Family Moving and Storage is one of the most experienced moving companies in South Florida. Our moving professionals are some of the best in the area. Our full collection of moving assistance includes Boca Raton local movers, Miami long-distance movers, Coral Gables storage, and Miami piano movers, among many others. Schedule an appointment with our professionals today to learn more or if you have any further questions. Trust our family to move yours!