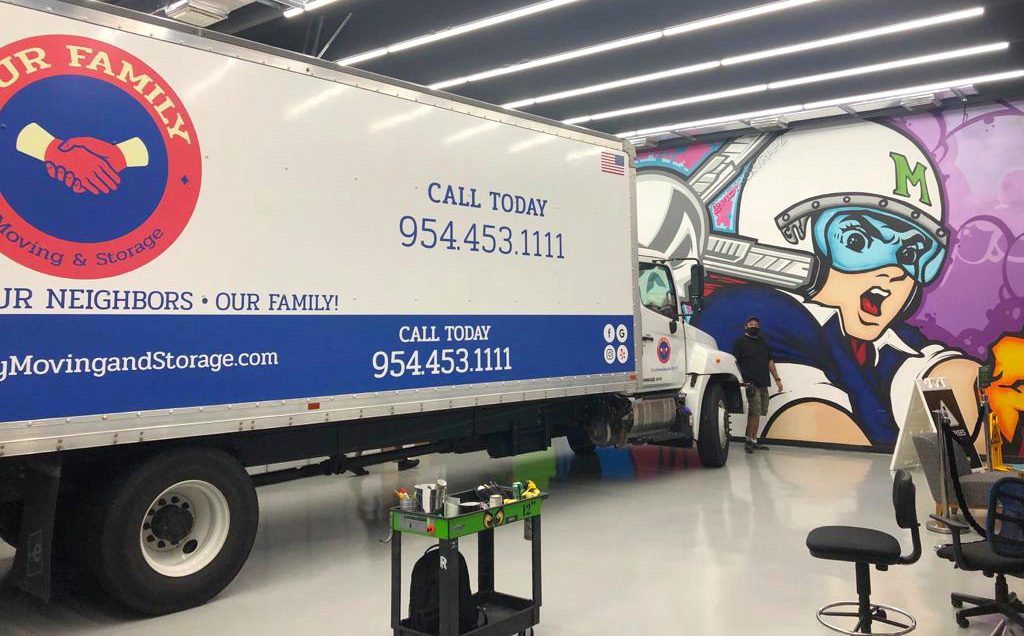 Your Trusted Cooper City Movers
When it comes to moving in Cooper City, FL, Our Family Moving & Storage is your trusted partner for a seamless and stress-free experience. Our dedicated team of Cooper City movers is here to make your transition easy and efficient.
Cooper City, Fl Movers With a Personal Touch
At Our Family Moving & Storage, we're not just your typical moving company. We're a family-owned and operated business with a deep commitment to our values of honesty and customer satisfaction. We take pride in serving the wonderful community of Cooper City and the South Florida region.
Discover Cooper City, Fl
Before we delve into our comprehensive moving services, let's take a moment to appreciate the charm of Cooper City. Located in the heart of Broward County, Cooper City is known for its family-friendly atmosphere, excellent schools, and beautiful parks. It's a place where neighbors know each other, and community bonds run deep.
Comprehensive Moving Services Tailored to Cooper City
Our South Florida movers offer a wide range of moving services tailored to meet the unique needs of Cooper City residents. Here's a closer look at what we provide:
Residential Moves: Moving your home is a big step, and our movers in Cooper City are here to make it smooth. We handle your belongings with care, ensuring they arrive safely at your new Cooper City residence.
Commercial Moves: We understand the importance of a seamless transition for your business. Our experienced team specializes in efficient commercial moves, minimizing downtime and ensuring your operations stay on track.
Local Moves: For local moves within Cooper City and its neighboring areas, our team's expertise shines. We know the area inside out, making the logistics of your move efficient and hassle-free.
Long-Distance Moves: If your journey takes you beyond South Florida, Our Family Moving & Storage has the resources and knowledge to handle long-distance moves with the highest level of care.
Packing and Unpacking Services: Let us handle the packing and unpacking for you. Our professional packers ensure your items are packed securely and effectively, saving you time and effort.
Storage Solutions: If you require temporary storage for your belongings, we offer secure and climate-controlled storage options, keeping your items safe until you're ready to bring them to your new Cooper City location.
Why Choose the Best Movers Cooper City Has to Offer?
Our Cooper City movers boast an intimate connection to the community, a connection that runs deep. This connection translates into a profound understanding of the area's nuances, traffic intricacies, and potential challenges. It's this local insight that empowers us to make your move a smoother, more efficient experience. We know Cooper City inside and out, and that knowledge works to your advantage.
At Our Family Moving & Storage, we pride ourselves on our unwavering reliability. You can count on us for punctuality and the utmost care for your belongings. Our commitment is to ensure your move is a resounding success. Moreover, our dedication to transparent pricing means you'll always receive a clear, no-hidden-fee quote, eliminating any surprises on moving day. Customer satisfaction is our paramount goal; we go the extra mile to ensure your move is stress-free, and your complete satisfaction is our ultimate reward.
How Do I Plan a Local Move?
Planning a successful local move in South Florida with our Fort Lauderdale movers involves these key steps:
1. Assessment:
Reach out to us for a complimentary quote. Our friendly team will assess your needs and provide you with an accurate estimate for your move.
2. Packing:
Begin the packing process early to ensure a smooth transition. We recommend using quality packing materials to safeguard your belongings during the move. Don't forget to label your boxes for easy unpacking.
3. Hire Professionals:
Consider entrusting your move to our experienced movers. Our skilled team of Pembroke Pines movers will handle the heavy lifting, ensuring your possessions are transported safely and efficiently.
4. Moving Day:
On the big day, you can relax while we take care of everything. Our dedicated professionals will load your belongings onto our secure trucks and transport them to your new location in South Florida.
Connect With Our Cooper City Moving Company Today!
Ready to plan your move in Cooper City, FL? Contact our team at Our Family Moving & Storage today for a free quote. Trust the name that Cooper City families have turned to for years – Our Family Moving & Storage, your dedicated Cooper City movers! We're here to make your transition smooth, efficient, and worry-free in this beautiful community.